VistaPure filters have a fresh new look! (And lower suggested retail prices.)

Why the new look?
We've made the new labels easier to read and reoriented the design so it's simple to see at a glance that the flow direction is correct when installing a new filter. Plus, the newly numbered, color-coded filter positions make replacement as easy as 1-2-3-4-5!
These new filters (shipped with all VistaPure systems manufactured after April 1, 2016) are compatible with older VistaPure systems.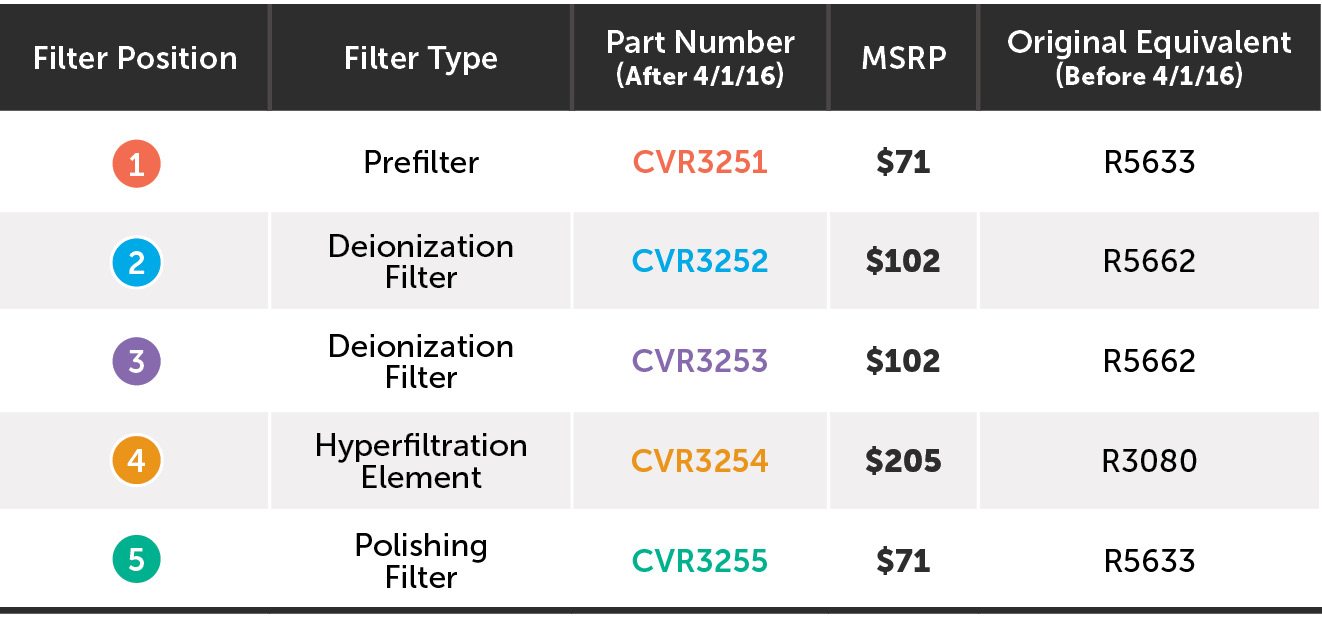 Click here for guidance on how to test your filters and know when it's time to replace.