Each VistaPure system includes a pressurized tank for storing treated water. By default, VistaPure includes a storage tank with a 4.25-gallon net storage capacity, although smaller (2.5-gallon) and larger (9.5-gallon) tanks are available.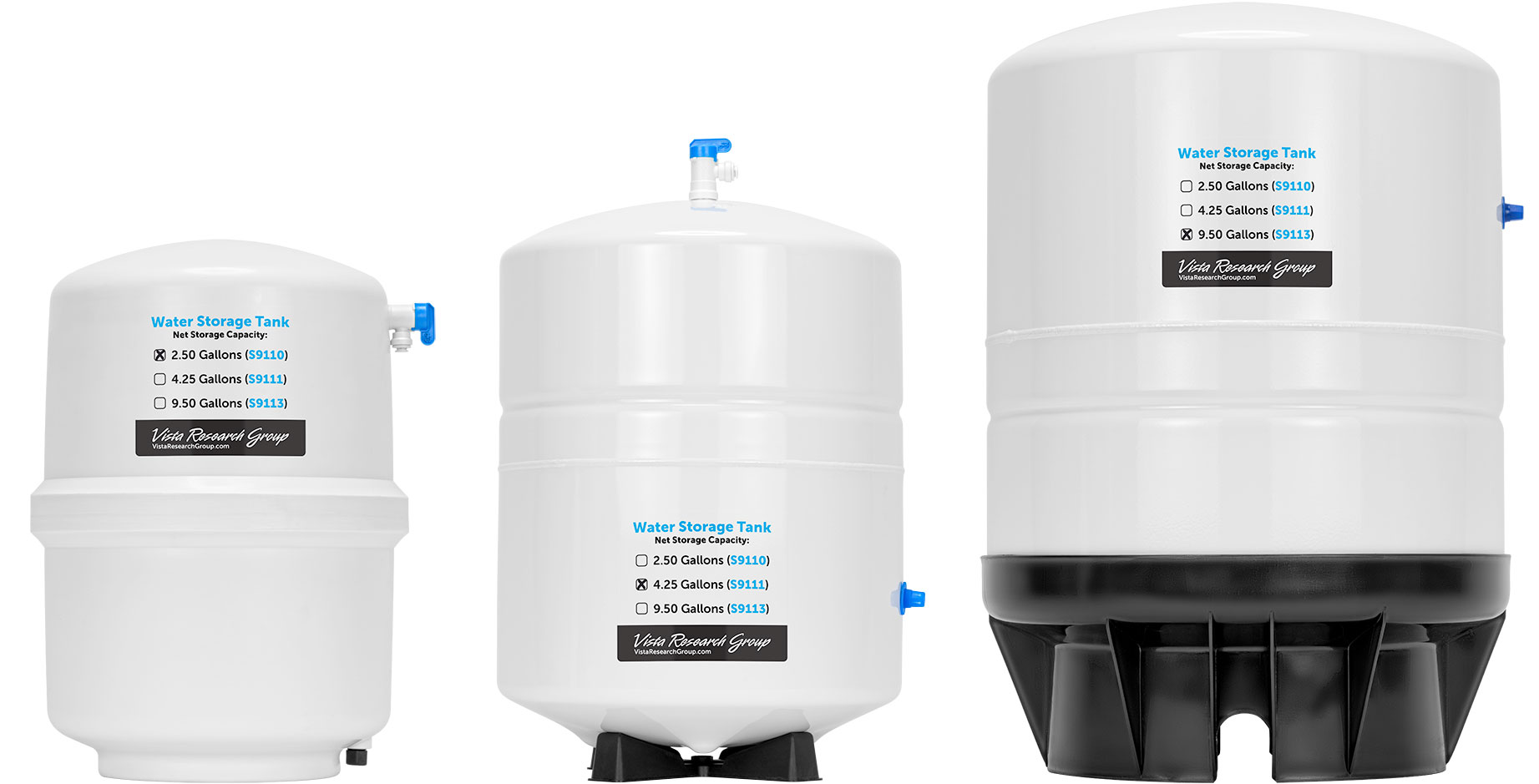 Under normal water pressure conditions, the tank delivers treated water to the autoclave wand or bottle faucet instantly. As soon as water is taken from the tank, a hydraulic control valve immediately commands the system to start making more treated water.
In typically sized offices with paced water usage, even the 2.5-gallon storage tank is sufficient since the system can produce about 50 gallons of water in a 12-hour period. Larger offices, hygiene and dental schools that fill many bottles at once might prefer to use the (standard) 4.25-gallon or larger 9.5-gallon storage tank for "on-demand" water.